Building bridges between man and machine
All of the Sigma companies are aiming to be a part of creating a better tomorrow. And when talking about the technology of tomorrow it is almost impossible not to take glance at the automotive industry. An industry which is on the verge of huge changes, where the interaction between man and machine will be entirely different in the future.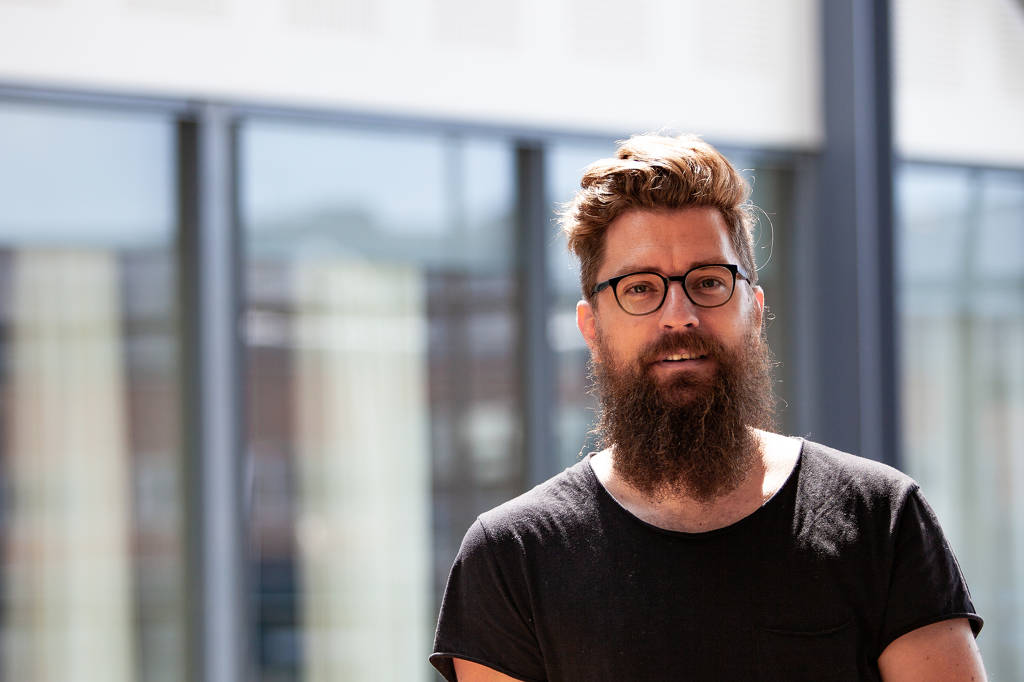 We are back at Lindholmspiren in Gothenburg, this time visiting Sigma Industry West. It's a shame that we only have time for a short visit because this building has been nominated for Sweden's most beautiful office. We are here to meet Stefan Pihlgren, UX designer at Sigma Industry West. Stefan welcomes us and there's time for a quick cup of coffee before he takes us over to the adjacent pier where his workplace at CEVT is located. CEVT, or Chinese European Vehicle Technology, is a Geely-owned R & D company that works on everything to do with the development of passenger cars. Here he divides his time between two projects, Connected Cars & User Experience and the Innovation Department. Stefan works primarily with the brand Lynk & Co, which launched its first model at the end of 2017; a project that has awakened a lot of curiosity among both car enthusiasts and the general public. Stefan works in interaction design, in other words everything in a car that interacts with drivers and passengers. These days it is better known as UX design.
"In fact you could say that road safety is exactly what we do"
"Those of us who work with UX design do so in small groups comprised of people with various skills," says Stefan, in answer to our question about the specific processes involved in UX. In addition to a UX designer, the group includes a graphic designer and prototype developer. They work with Agile methodology and use SCRUM as a framework to implement it. There are no long drawn out processes as they work in sprints and then get together with interior designers etc, to present their work and check that they are on the right track. The process is repeated until a satisfactory result is reached. When an idea has got through these rigorous stages, it ends up in test rigs or prototypes to be tested again.
When you work as a UX designer in the car industry there's a lot more to it than simply designing everything on a screen. You've got all the buttons and controls to think about. And when we ask how much a UX designer focuses on road safety, Stefan's eyes light up. "Road safety is something that's really important to us," he says, and explains how they put a lot of effort into reducing "driver distraction". "In fact you could say that road safety is exactly what we do," he concludes.
Things are constantly changing and developing and the features of a car go far beyond those that are required to drive the vehicle. When you are working on user-friendliness there are several different ways of doing it. It might mean removing a feature that could prove to be a distraction, minimising the risks around it or totally redesigning it. It is this that Stefan and his colleagues do, eliminating the risks whilst at the same time making things simpler and better for the driver.
According to Stefan, you could have all the buttons and controls on a screen, but that would be to override the security aspect. The idea with buttons and controls is that a driver can use them without looking. Tactility is important when designing these controls. So, a seemingly simple, analogue design, is in no way synonymous with a simple car. It does mean that the focus is on road safety. Above all, this rule applies to controls a driver uses frequently, but which are not necessarily crucial to the performance of the car. It can be simple things like turning up the volume on the sound system or changing the channel on the radio. Here, the ambition is to balance information and interaction based on the terms "frequency" and "urgency".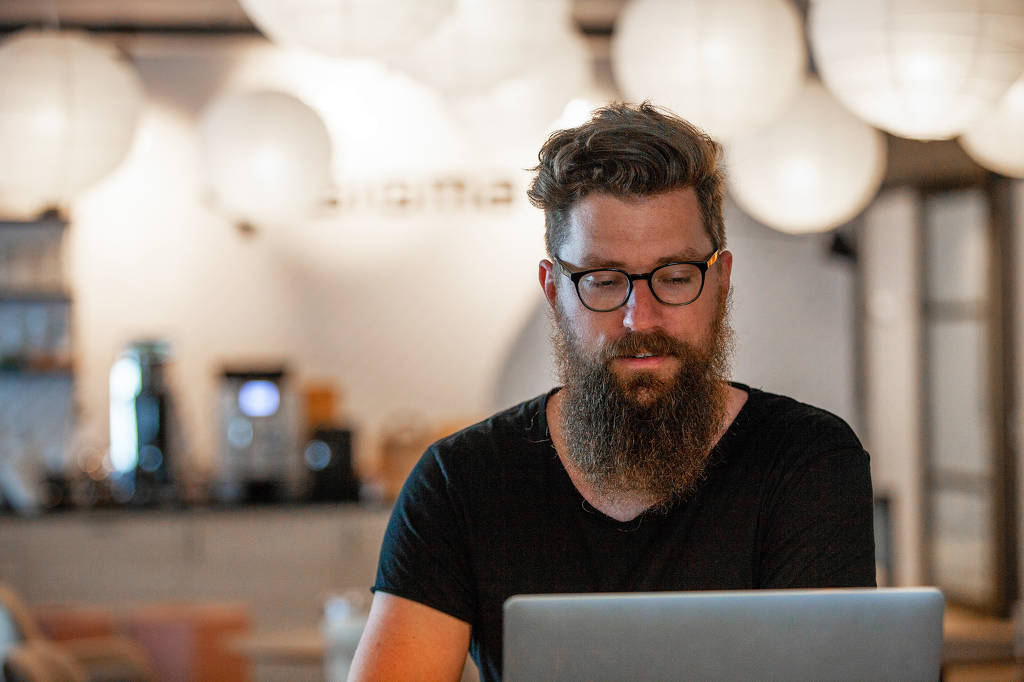 "When it comes to electric cars and AD cars of the future, it's not only UX teams who need to realise the significance of working from the perspective of the user"
There's a lot of talk about HMI nowadays and we were curious to find out what a UX designer thinks about "Human-Machine Interface". "Eye tracking and heart rate monitoring are already being used, and these are two bridges between man and machine that contribute to increased road safety," Stefan explains. Working as a UX designer means constantly being up to date on these new cutting-edge technologies that connect us humans with the machine, or in this case the passenger car. The automotive industry is facing major changes and the combustion engine is in serious competition with cleaner and more sustainable power sources. It's not just engines that are taking giant steps into the future, it's the whole concept of driving and navigating our way in traffic that is facing major changes. So, what does the future have in store for us? What are the big upcoming trends in the automotive industry?
"The hottest topic at the moment is definitely AD (Autonomous Drive), self-driving cars," says Stefan enthusiastically. "It's a really exciting concept where you have to consider a whole list of aspects concerning people's needs and behaviors." He continues, "It is also necessary to take into account the experiences of those outside the car, pedestrians, cyclists, motorists and other road-users." The UX design will be different when the driver does not need to focus on the road to the same extent, and as our conversation with Stefan continues, you realise just how complicated and multifaceted these self-driving car will be and just how many questions must be answered before the general public are willing to accept AD. When will people feel comfortable with getting into a Level 5 AD car (Level 5 means the car drives itself) and letting it take them where they are going? But it is exactly that challenge that Stefan says makes it so exciting to work in the automotive industry right now.
In general, UX is becoming increasingly important when working with product development. There are great opportunities to get ahead and challenge competitors by developing products that have a clever, well-thought through UX design; specially now when levels of technology and performance are so similar among the various manufacturers. Although things like battery life and range are still important, there is definitely less focus on technology, and when technical solutions are no longer a priority, work on user needs is becoming more important. "When it comes to electric cars and AD cars of the future, it's not only UX teams who need to realise the significance of working from the perspective of the user," says Stefan, who is certain that it will become all the more important.
We round off at the office and go down to the garage to take a look at a Lynk & Co car which represents what Stefan has been working on lately. In the lift we ask him about the UX info meetings that Sigma has arranged. "We have gathered a team who work with UX so that we are able to get a better insight into how they use UX in their various projects and assignments," says Stefan. "It is interesting to consider what might go under the term UX design. For instance, there are many of us who see ergonomics as an important part," he continues. There will be more info meetings in the future, where everyone at Sigma will be able to get a better insight into UX. The idea is that Sigma will be able to apply it in several new areas, thereby helping more clients to work from the perspective of the user's needs. As we are snapping a few last shots on the quayside, Stefan tells us how Sigma plans to play a part in building those groundbreaking bridges between man and machine.
We thank Stefan for an interesting tour, a brief glimpse into the world of UX and the exciting future that the automotive industry faces. Then we step into an imaginary Level 5 car and enter the words "final destination: Sigma building".