Old knowledge contributes to a new green wave
The sun is struggling to break through the heavy November clouds as we make our way to the west coast of Sweden to meet another of our experts. As we arrive at the office where Sigma Energy & Marine is working for a better tomorrow, the blanket of grey breaks up and Gothenburg shows itself from its very best late autumn side.
We're here to meet Johannes Palm, researcher, and Specialist Engineer at Sigma Energy & Marine. Johannes grew up on Öland but has now lived in Gothenburg for so many years that both his heart and dialect are more west coast than east coast. In addition to work, he is also a choir singer and base in the vocal quartet DEO. Together with his wife he enjoys renovating their traditional wooden house where they live with their two children.
Johannes started at Chalmers in 2004 where he studied engineering physics. Before his master's he took a sabbatical and, among other things, explored New Zealand.
"Environmentally friendly technology has always interested me, but I chose engineering physics to deepen my technical and mathematical understanding, while enabling a wide range of applications after graduation. For my thesis I wanted to work on renewable energy and found out that Professor Lars Bergdahl was looking for a thesis student to work on Waves4Power. He asked me to read John Fitzgerald's newly written dissertation on "position mooring" and told me to get back if I was interested. I read some of it, understood very little, but said yes right away", explains Johannes as to how he became interested in future-friendly technology.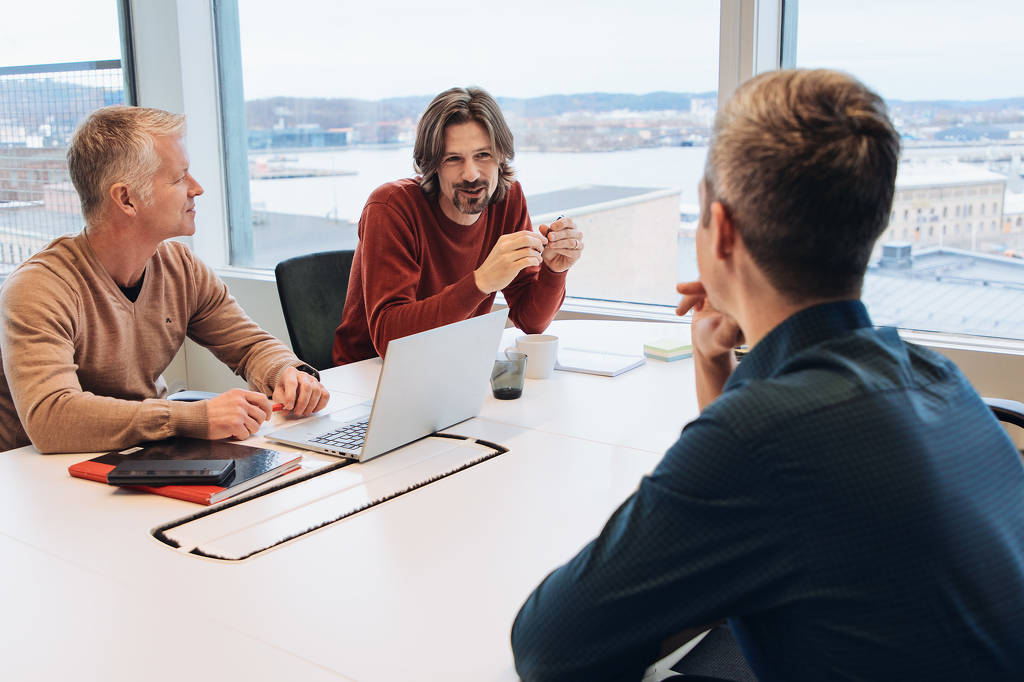 Johannes managed to work for a few years as an engineer before starting his PhD in 2012. Wave power was something he enjoyed and doing a postgrad was a way for him to gather knowledge and expertise in an industry that was still in its infancy industrially. It later became a doctoral title and a three-year Post Doc at Chalmers Department of Maritime and Marine Engineering. Here he immersed himself in the moorings of floating wind and wave power plants at sea. It is a challenging area. Accurate calculations of the movements and forces at sea are a prerequisite for creating sustainable solutions. After this, Johannes felt an increasing interest in learning more about practical and commercially viable solutions for the wave power industry. He started at Sigma Energy & Marine in the autumn of 2020.
"At Sigma, I can continue the development work that I was doing at the academy, while at the same time learning from the broad technical know-how available at the company. The collaboration with my colleagues has given me so many insights and a deeper understanding of technical solutions", says Johannes, describing how his expertise goes hand in hand with proven subsea solutions.
Sigma Energy & Marine has extensive experience of working with technical offshore solutions for the oil and gas industry. And Johannes, who would like to see a future without fossil fuels, highly values the knowledge and experience that this industry can contribute when it comes to developing new, environmentally friendly alternatives. Both offshore wind and wave power production require similar auxiliary structures to those developed for oil-and-gas and the shipping industry, both on the surface and on the seabed.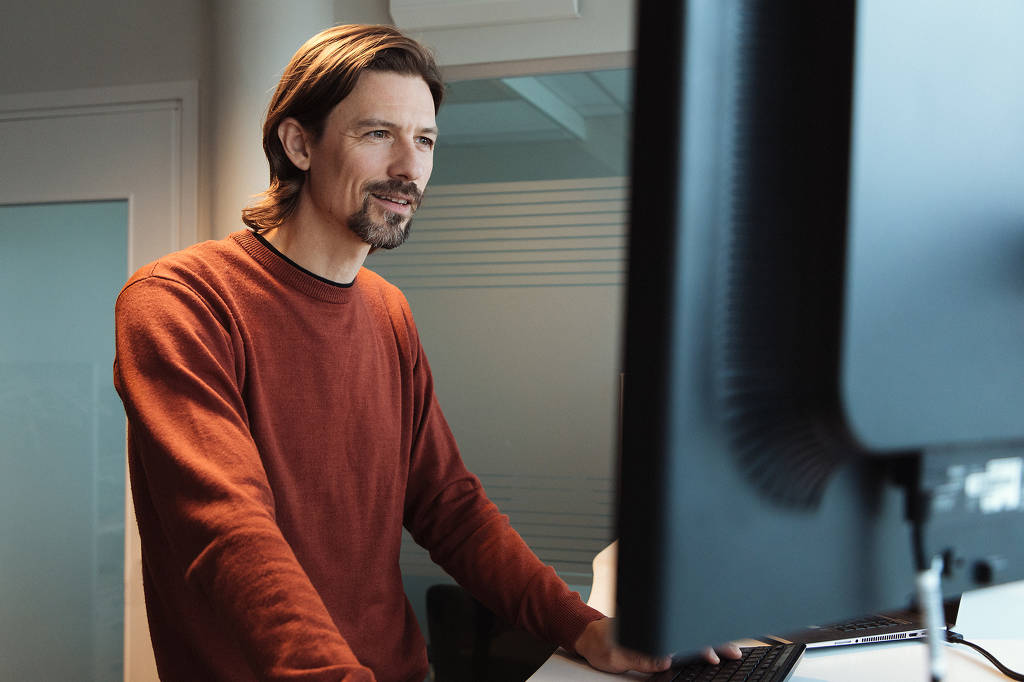 "In our marine department, we encounter many different types of projects and customers. Within renewable offshore energy, floating wind and wave power is right at the top of the agenda. But part of my time is also spent on a research project where, together with RISE, we are identifying nonlinear effects on floating wave power plants through machine learning and high-fidelity simulations. We are also developing our own calculation program for marine installations, named Moody", explains Johannes about the projects he is involved in.
"Wave energy has a bright future. There are many different types of wave power plants and several companies have already come a long way in the development of technology."
In practical terms, Johannes' role as a consultant is often to develop a calculation model and/or design the mooring system for the floating construction. A complex and vital part in projects where the finished product needs to be able to function in severe conditions with high winds and waves. An environment that puts extreme demands on the solutions. It is also expensive to work out on the open sea. The weather conditions at the sites of the offshore energy parks impose natural limitations when it comes to finding favourable conditions for maintenance and repairs, so called weather windows.
New insights and smart ideas are essential to make this kind of energy extraction profitable and financially sustainable. But the industry is maturing at breakneck speed and knowledge is increasing rapidly, thanks in part to innovative companies like Sigma Energy & Marine and experts like Johannes. The work on technology and method development for offshore renewable energy is right there in the borderland between research and innovation, and that is where Johannes thrives. It is also where he feels that he really has something to contribute.
"Wave energy has a bright future. There are many different types of wave power plants and several companies have already come a long way in the development of technology, even if the financial aspect remains a challenge", says Johannes about the future of ocean-based renewable energy.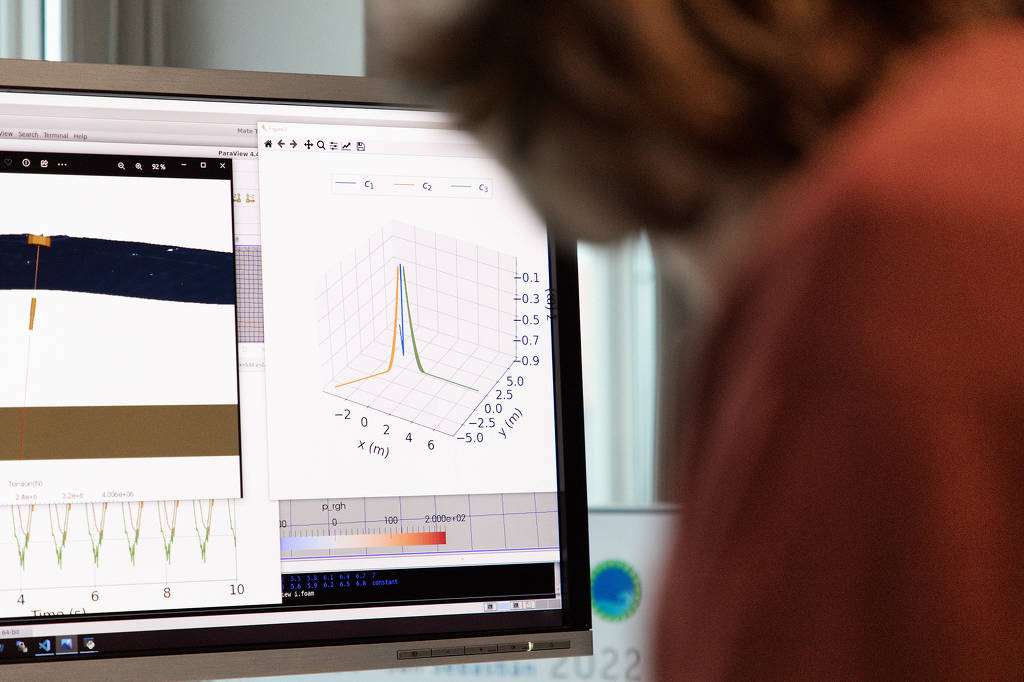 It is only relatively recently that the value of a better mix of energy types in the electrical system has been given wider recognition. Adding wave power to the energy mix can help to balance the renewable energy production. Typical wave power sites have much smaller percentage of time when there is no power production compared to wind energy. Therefore wave energy can often produce some energy also during periods of little to no wind when the demand for renewable energy increases rapidly. Therefore investment in wave power is a also to some extent an investment in grid stability, which motivates the high costs of setting up and maintaining a wave energy installation and helps to overcome the financial hurdles in the long run. The industry is now close to reaching that all-important financial sustainability. Making sure that installations are resilient enough to withstand the merciless stresses of nature is the task that Johannes and his colleagues at Sigma Energy & Marine are grappling with. But they also play an important role in the work of developing the models, calculations and products that will take the industry one step closer to a commercially and environmentally sustainable future.
"The collaboration with my colleagues has given me so many insights and a deeper understanding of technical solutions."
"There is, of course, some impact on nature even when it comes to wave power. The life cycle of the material in the construction, sound emission from the machinery, and the impact on the seabed when we attach the anchor are all things which need to be taken into consideration. But this impact is not even close to the damage done to the seabed by other human activities, such as bottom trawling for example. Ocean-based energy parks can also serve as marine nature reserves where fish and other sea-creatures are protected from commercial fishing", says Johannes, expanding on the various benefits that this technology brings with it, in addition to the fossil-free energy it creates.
The new wave in fossil-free energy extraction is here, and Johannes and his colleagues have the knowledge and expertise to help anyone who wants to establish an ocean-based energy park or develop sustainable energy technology in a marine environment. Knowledge that is based on both new research and experience from the fossil fuel industry, which combined proves invaluable in the quest for more sustainable energy extraction.
"It is our way of contributing", says Johannes about Sigma Energy & Marine's role in creating a slightly brighter, slightly greener future for our hard-pressed planet.