The online future is much healthier
Within Sigma there are a wide range of competencies, and the combined experience and local connection is what makes Sigma competitive, not only in Sweden but also in the rest of the world. The companies always keep their eyes and ears open for new opportunities to benefit from all this expertise, and within all companies there are business area managers with keen insight into the market and a good overview of future business opportunities.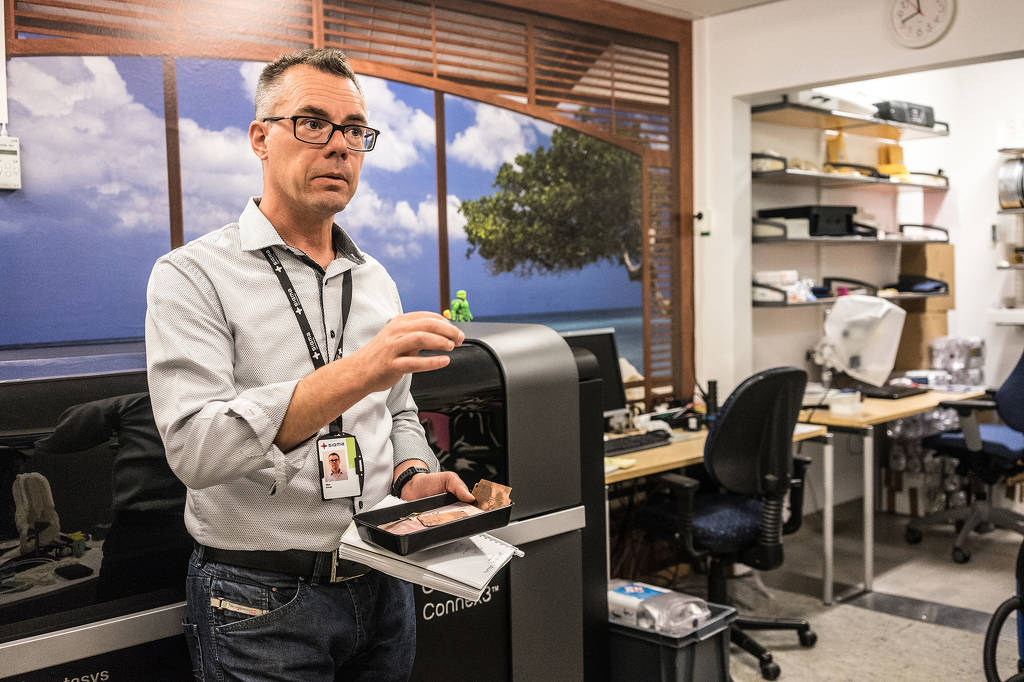 Max Kruse, head of laboratory at Sigma Connectivity, tells us about the unique labs, in which more or less secret projects are developed.
One business area that is constantly growing and gaining more traction every day is medical technology. Several Sigma companies are already active in this area, and as technical and IT consultants, Sigma is well equipped to make a difference within the field of medical technology.
As new medical devices and solutions see the light of the day, new conditions are continuously being created to treat, detect and alleviate illnesses. Medtech will in the future be able to improve and enhance our quality of life and allow us to live longer and more active lives.
Using digital tools, methods to treat illnesses will improve and the process of diagnosis will be made much faster. Through a combination of genetic and artificial intelligence, problems will be identified much faster and the time-consuming diagnostic process can be significantly shortened. With these new medical technologies, you will simply be able to identify illnesses long before the obvious symptoms arise.
In order for medical technology to yield the benefits and gain the importance indicated by its potential, this also requires expertise to ensure the application of online technology in the medical device. This expertise can only be found in a few places around the world.
One of these few places is Lund, and one of the companies that has this unique expertise is Sigma Connectivity, which has its headquarters in Lund. They have made great leaps in the field of medtech. We wanted to hear more about this and how they approach this new and expansive business area. So we went to Sigma Connectivity's office at the Mobile Heights Center in Lund.
"This is an industry where safety and quality literally are a matter of life and death."
We are welcomed by PA Hedin and Linda Malmgren. PA is Business Area Manager for medtech and Linda is the PR and Communications Manager, and we will soon be given a tour around their unique labs. The labs themselves, of which there are eight, are not particularly unique, but the fact that they are found under one roof and belong to a single company is completely unheard of in the world. While awaiting the lab tour, we seize the opportunity to ask PA for a brief description of Sigma Connectivity. "We are a product company 'for hire' where we take care of everything from the technology to the business development, manufacture and inspection of mass production of our customers' products," says PA. "We usually say that we take care of everything from Post-it note to finished product. We are a unique development facility and there are not many like us available to hire," PA says proudly.
Their main business area is consumer electronics and they will of course continue to place focus there. At the same time, medtech has become a steadily expanding business area for Sigma Connectivity. "Medical technology is a well-established industry, and to work our way in, it is important for us to build trust and partnerships with the companies already thriving in the industry," says PA. "We already have a really good partnership with Nolato, who are veterans in the field of medtech," says Linda. "We also function as an R&D department for the global medtech giants Ambu," continues Linda.
Ambu is really big in the area of hospital and ambulance equipment, and with the help of Sigma Connectivity's expertise, their equipment and products will take their place in the online future.
Medtech as an industry differs quite a bit from those in which Sigma Connectivity mostly works because these projects are not subject to restrictive deadlines and the projects can take the time they need to ensure the rigorous safety requirements demanded by the industry. "This is an industry where safety and quality literally are a matter of life and death," says Linda. "There is of course a slightly different outcome if normal consumer electronics would stop working compared to if a heart monitor stops working as it should," says PA.
One of the latest projects, the heart monitor Coala, is a mix of medtech and home electronics. In short, Coala is an online stethoscope that records the heart sound of the wearer, who can then follow the results in an app on their phone. The results are also automatically forwarded to the wearer's heart physician who can follow the patient and collect the necessary information for a diagnosis. "The Coala project is really exciting and the product is already on the market and getting a good response," says PA. "Sigma ITC has also participated in this project, and it is a good example of how we can benefit from Sigma's breadth of knowledge and expertise," Linda adds.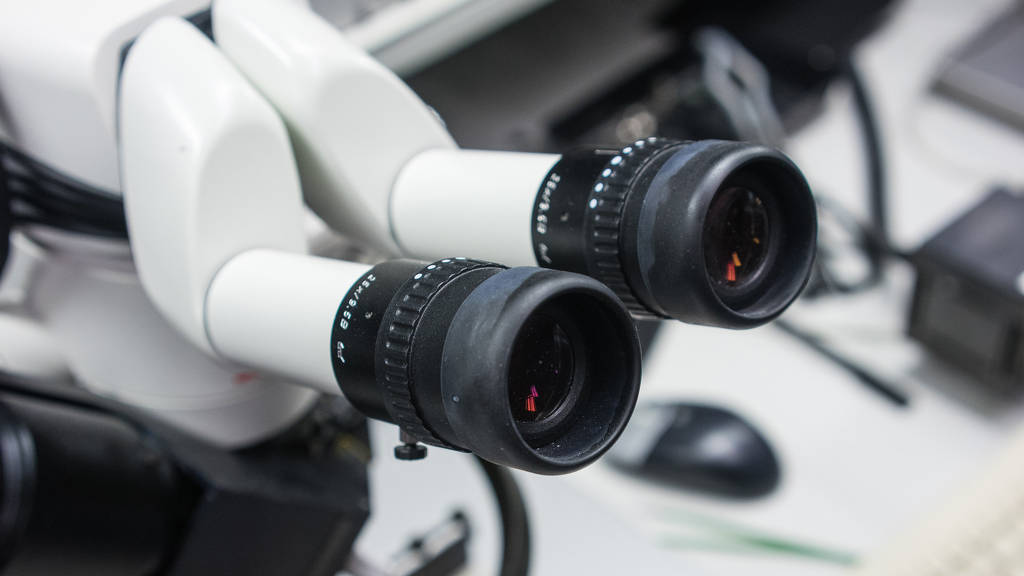 "There are others who have these labs, but it's really only us globally who can offer the full combination to our clients."
We finish off our conversation and head down a floor where we meet Max Kruse, who is a lab manager at Sigma Connectivity. Max tells us that he has been there ever since Sigma Connectivity took over the business and the lab. In these unique labs, a lot of fairly classified projects are under way and we have to pass several doors before we enter the Prototype lab. The activities in the lab are extensive and a high level of detailed work is pursued here. There is testing and analysis of everything from circuit board soldering and assembly to sound quality and antenna capacity. They also work with proof of concept to help see how a new or modified product will fare in competition. Analysis and inspection of mass-produced components is also a common task where lab clients are assisted in ensuring the quality of the end product.
Another important and common task in the lab involves "tear downs" or competition analysis and patent infringement analysis. "Above all, the purpose of the labs is to allow us to develop the products requested by our clients, but thanks to our unique labs, we can also be proactive and make suggestions for improvements on our clients' existing products," says Max with poorly concealed pride. "There are others who have these labs," says Max, "but it's really only us globally who can offer the full combination to our clients."
After also getting to look at the mechanics lab and wireless lab and receiving a demonstration of the 3D printers, we thank Max for the exciting tour, and we are truly blown away by the knowledge and expertise gathered here under one roof. And amazed by the holistic solutions that the Sigma companies bring to their various markets.
We conclude by asking PA about the cooperation between them and other Sigma companies, aside from Sigma ITC in the Coala project. "Within medtech, documentation is of the utmost importance, and if there is something that Sigma is really big on its technical documentation," says PA. "We are always receiving questions from our clients about who can help with this, and not a day goes by without a call from a client who has been referred to us by another Sigma company," PA continues. So it seems that the various companies within Sigma benefit from each other's expertise in a good way.
We thank Linda and PA for telling us about the activities going on at Sigma Connectivity's Lund office.