Three rounds with a traffic planner
In this series in which we travel around to meet our experts for a better tomorrow, we've come to the very front of Sweden. And we find once again that what Sigma is really good at extends over a very wide area. Despite our wide range of skills and expertise, all our best experts for a better tomorrow nevertheless exude the drive, the passion and will to improve together. And it's now time to talk about traffic, and how it can be optimised.
On this spring day, we're going to visit Sigma Civil on Lindholmspiren in Gothenburg, where we'll meet Sigma Civil's Sebastian Svedgren. Sebastian has a degree in engineering, a passion for communication in all its forms and regards traffic planning as a form of communication. And if it's well-designed, it will of course contribute to better traffic flow. Sebastian is also a passionate amateur boxer, who prioritises his training very highly. He loves workplaces with a relaxed, permissive atmosphere, where a sense of humour is appreciated. His path into traffic planning began when working in the warehouse of home electronics chain Sibas, and became fascinated by logistics and systems, where things were placed according to how the products sold in the stores. "It was something of a revelation when I discovered how good organisation, order and logistics were used to improve flow in the warehouse, but I quickly realised that I did not want to work with 'inanimate' things," explains Sebastian. In his search for the right career, he also took a year studying psychology. A year in which he came closer to realising that he was more of an engineer than a psychologist. He therefore opted for logistics studies at the University of Borås, where he completed his degree in 2010.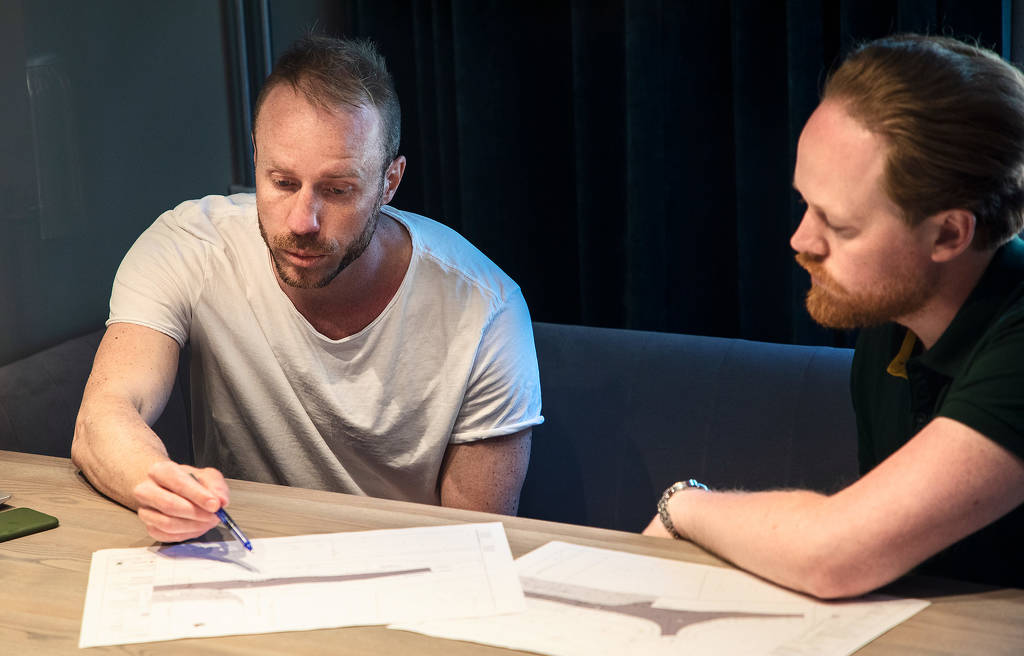 After university, Sebastian spent a few years as a job consultant with Academic Work, including three years working on traffic planning for Ale Municipality. The history and current problems faced by this municipality are the result of five smaller local authorities merging as part of the reforms in 1952 and 1974. After the reforms, the 'game plan' changed, along with how services and infrastructure were made available to everyone in the new municipality. What was a centrally-located, easily accessible swimming pool before the reform, for example, found itself on the edge of the enlarged municipality. This was an excellent example of what traffic planners get to work with. And a good example of the problems that arise as our communities grow. There are always 'old' parameters and criteria to take into consideration. And they are rarely exactly what we want. But in a world of compromises, old roads and car parks in the wrong place, Sebastian's job is to make the best of the situation. "To find the most optimal solution when revising or improving an established urban layout, we use models and traffic simulations, and study reports from previous studies, making use of the lessons learned," comments Sebastian on the challenges that arise from new requirements for traffic flow in a town in which needs have changed over the years. Needs that are becoming harder and harder to satisfy.
"To find the most optimal solution when revising or improving an established urban layout, we use models and traffic simulations, and study reports from previous studies, making use of the lessons learned."
"There is no such thing as a certainty. We have to deploy our own skills and experience, and simply take a humble approach to the problem. We also have to be transparent towards our client throughout the entire process," says Sebastian. "Because to make changes, we have to do things differently". It may sound risky, but making the best out of what's available it actually typical of engineering. Sebastian also says that even when there are problems, the result is often better than expected. "It's all about problem-solving and objectively finding the best solution," he states.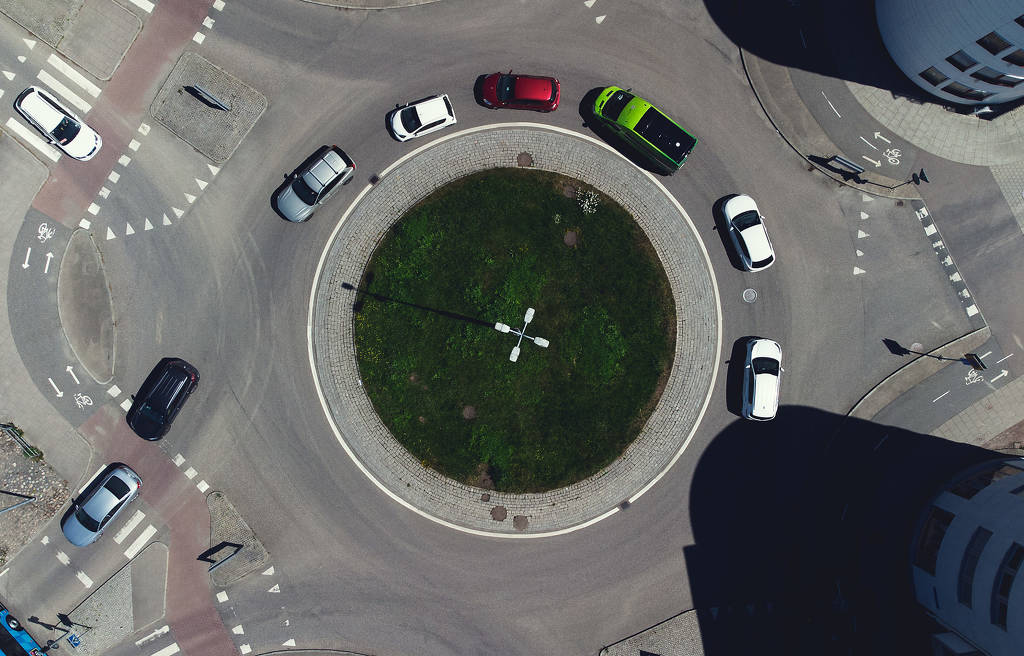 He moved on from Ale to the Traffic Office in Gothenburg in 2014. His interest in traffic planning grew here. He noticed the need for innovative thinking and the need for benefitting the community in his new job. And after six rewarding years in the traffic office, the time came for Sebastian to move on, and Sigma needed someone precisely with his qualifications and skills: a traffic planner with broad experience. "It was perfect timing for me, and I was delighted to work once more with Lars Löwenadler, we were colleagues at Gothenburg Municipality and I knew everything was going to go well. Sigma Civil has really started to make its mark, and become a workplace with everything I like," enthuses Sebastian.
Sebastian is currently working on a project for Kungälvs Municipality, which wants guidelines for mobility and parking that will reduce the parking ratio in the town centre, and convert the areas used for parking to other, less passive uses. Uses that will benefit more people than just those leaving their cars there. The parking ratio comprises the ratio of cars, residents and parking spaces. The ratio in Kungälv is higher than the average, which is one of the reasons for seeking a reduction. The problem is avoiding it feeling as if parking spaces are disappearing and it becoming harder to park. "My job is to optimise the number of parking spaces, so that the parking ratio gets close to +/- zero," explains Sebastian, concerning a job that's very complicated and difficult to assess. He says that there are three different types of logic in such jobs: Political, financial and technical. "Somebody will like what we arrive at given these three variants of logic, and it's just those sort of challenges that make our job so enjoyable," explains Sebastian on combining the three different forms of objective and logic.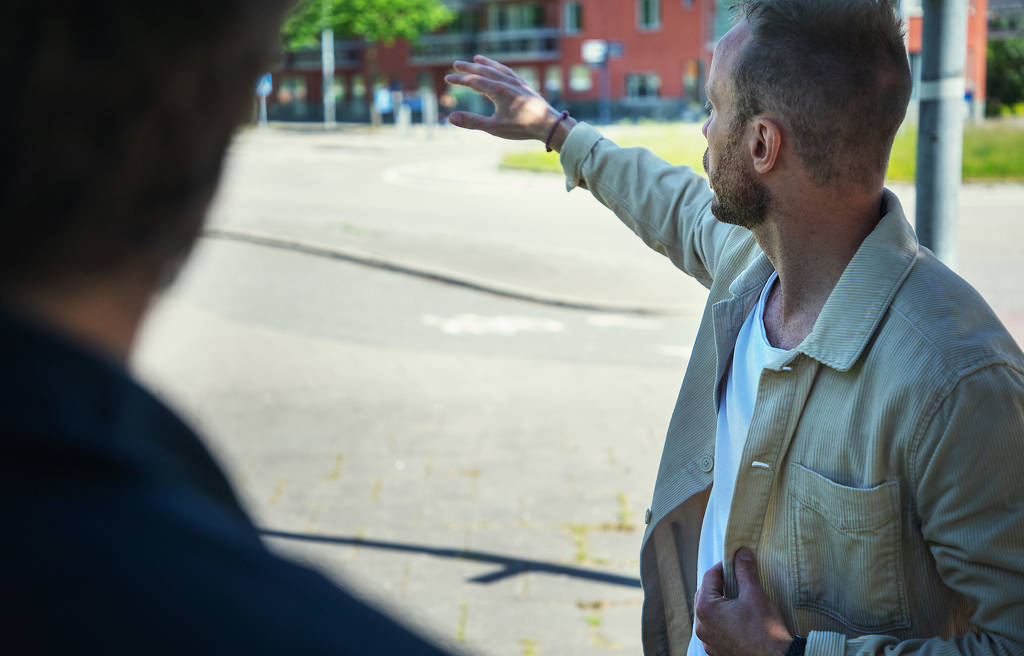 Traffic, road users and car ownership also differ, depending on the size of the town, which means that simulations have to be run using other parameters. In large towns, there are more residents but fewer cars per resident, but given the larger population, there are more cars in total. How do you tackle that, and arrive at solutions that are fair and workable? Complex and difficult jobs, along with previously implemented solutions can make optimising new solutions difficult. There are other parameters that control the amount of cars and how many people own them. Social and cultural differences often determine whether there are no, one or more cars in a household. "What we do is a balancing act, in which we have to find benefits in our solutions for as many people as possible, and find the right balance in terms of not too many and not too few cars to ensure a community can function properly," explains Sebastian on how traffic planning creates benefits well into the future. Sebastian strongly believes in giving residents the incentive to change their habits in traffic, how they use their car, and for what. "If we get something right and use the carrot more than the whip, then we help ensure that people change their habits, and consequently we improve the future," he says.
What does the future hold for traffic and transportation? "I am convinced that we're going to see more electric cars, and I believe that's going to require a lot more in terms of developing the charging infrastructure than the development of the actual cars. Having a car than take you 400 km when you only need to travel 40 km per day is not the most optimal, and requires a lot of charging facilities," states Sebastian.
"What our promise, 'Expect a better tomorrow' means for me is doing what we engineers do best: continuously finding better solutions, improving what we have and not ceasing to do so."
It's obvious that Sebastian is not just highly skilled and knowledgeable, he's also extremely passionate about his job, and finds it genuinely absorbing to optimise traffic, parking spaces and traffic flow. And in doing so, he makes life better for as many people as possible. Is there a dream job for this passionate traffic planner? "I like to look at what opportunities there are, and always try to make my current job my dream job," concludes Sebastian. Our three rounds with our boxing expert on the future are over, and the referees agreed that the winner is better planned traffic and Sebastian's customers.